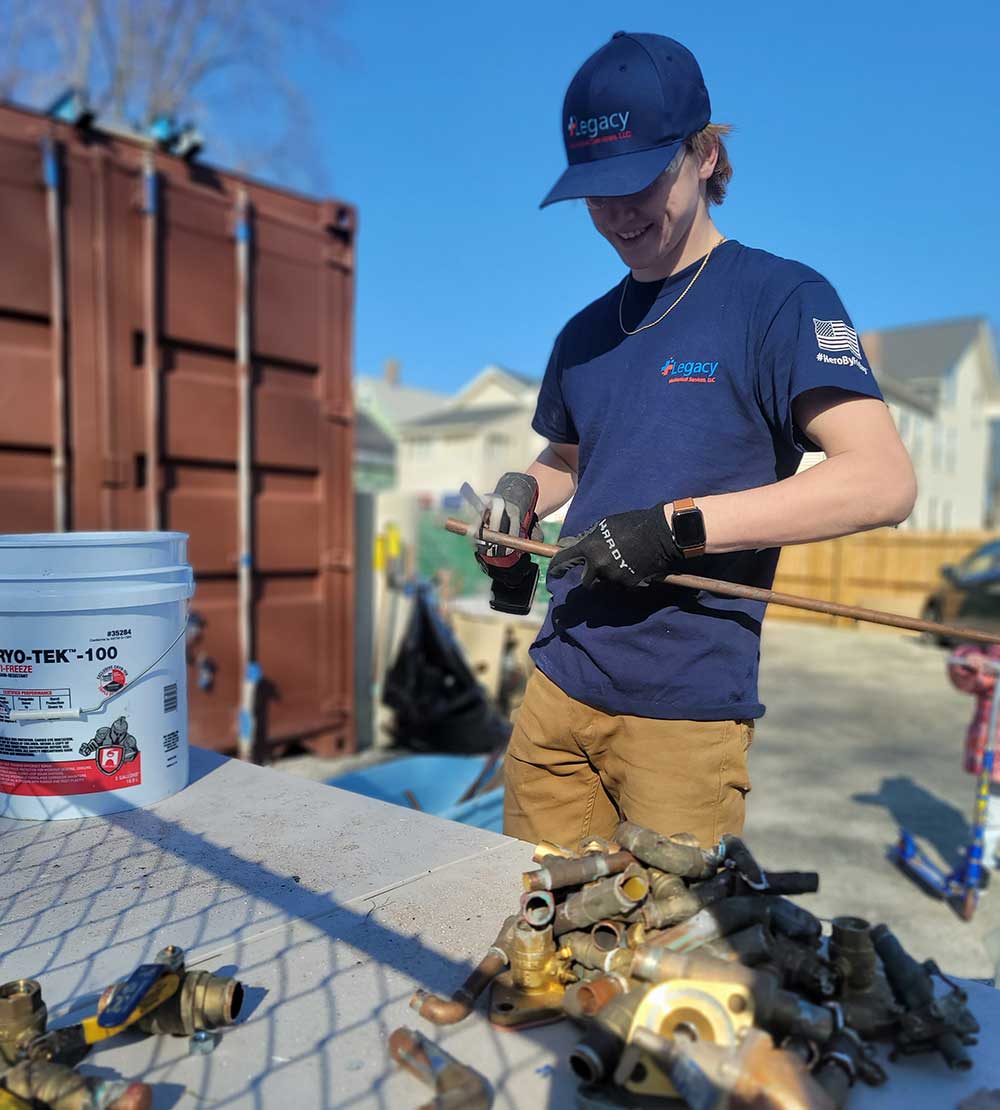 Sometimes the stars align to make things happen. And sometimes those stars are really just the perfect combination of dedicated, like minded groups of people. Such was the case for George Boudreau, a young man in his last year of high school searching for a plumbing apprenticeship, whose stars aligned when I Build NH stepped in to connect them.
Boudreau was a senior at Salem High School in the carpentry program (formerly the building trades program). With graduation not far off, he knew that he wanted to be in the construction industry. His family encouraged him to pursue plumbing, but he needed hands-on experience. His work based learning coordinator, Stacey Kallelis, searched to connect Boudreau with a company willing to provide him with hands-on experience, even as a "pre-apprentice".
There were three main things slowing Boudreau from finding his opportunity, said Kallelis. "Timing - George wasn't going to be an immediate full-time employee, and he was only available for a few hours a day to start. Lack of industry experience - he was a fresh slate. And finally, the perception of high school students - many companies want seasoned employees." Kallelis says she viewed Boudreau's lack of experience "as an opportunity to mold and shape" him. She needed to find others with the same mindset.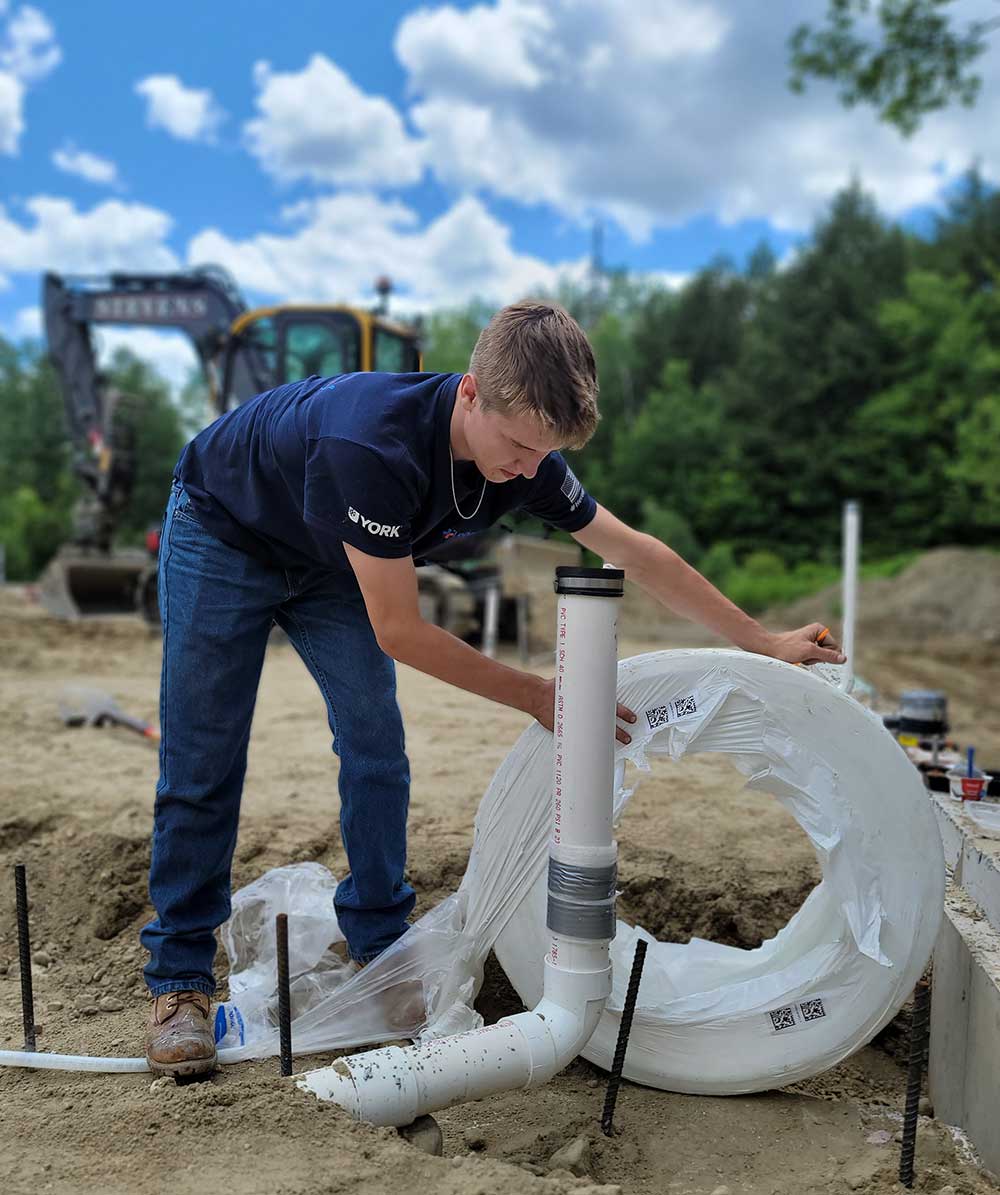 Kallelis reached out to Jennifer Landon, construction sector advisor for I Build NH. Landon immediately thought of Legacy Mechanical Services vice president Nina Timney. "This is what I Build NH does," said Jennifer. "We connect industry, education and community agencies to help solve the construction industry's workforce challenges. Legacy Mechanical Services is a small but growing company and I knew that Stacey and Nina would work well together." Her connection could not have been more accurate.
As it turned out, Legacy Mechanical Services needed an apprentice. Timney initially declined interest based on Boudreau's limited availability, but President Rick Baron wanted to give him a chance. They decided to hire Boudreau and have him start immediately. Despite his limited after school hours, Baron provided projects that trained Boudreau, built his confidence and benefited Legacy. Boudreau, he said, exemplifies the core values of the company: quality, communication and respect as well as their HeroByFriday™ philosophy.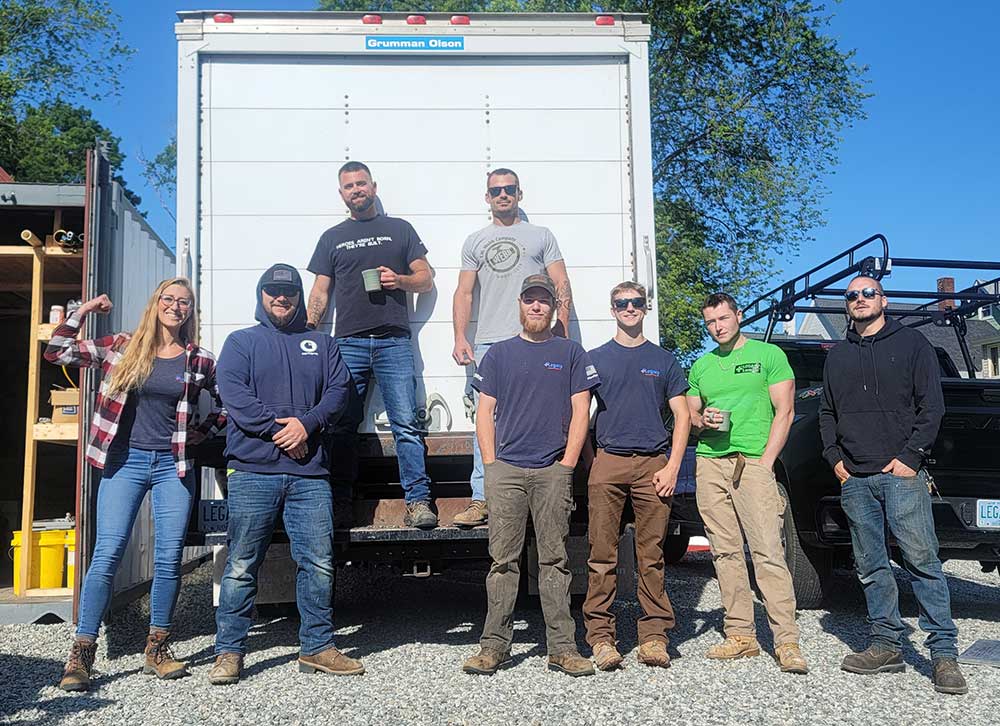 One year later, Boudreau is now a high school graduate with a full time job at Legacy Mechanical Services. "I am 100% part of the team," said Boudreau. "They are always trying to help, teach and answer my questions. Every job is pretty different and there is always learning. There is alway stuff to build on," he said with enthusiasm. "I love it." So while sometimes stars fall into place on their own, sometimes they just need help aligning, in making a connection. That's where I Build NH comes in. Just like it did for George Boudreau.
Written by freelance writer, Samantha Farrow
###
I Build NH represents all facets of the construction sector in the state through the Sector Partnerships Initiative (SPI). Contact Jennifer Landon for more information, communications@abcnhvt.org.